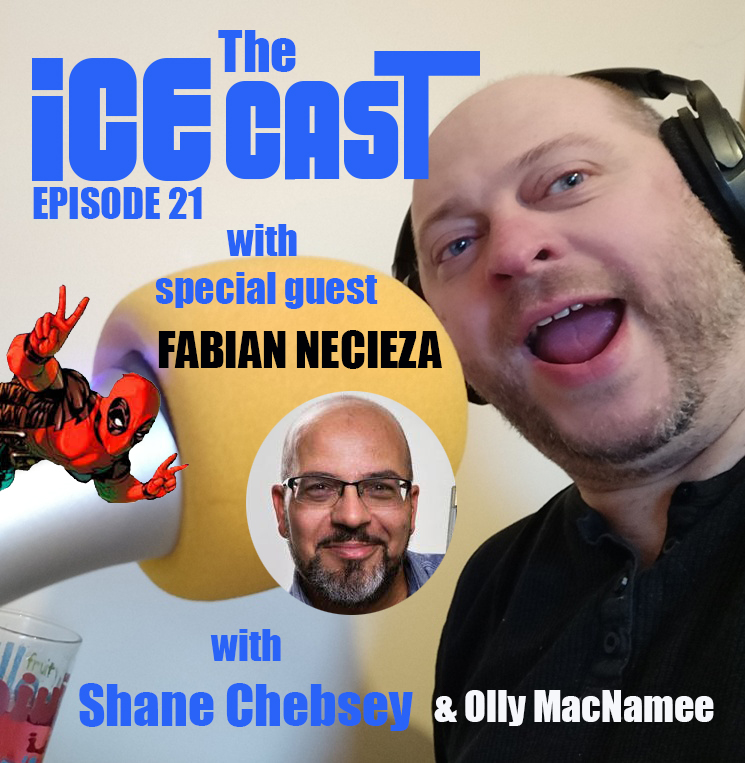 To celebrate the New Year with all of our listeners, this week I have decided to treat you to a sample of the ICE-CAST Live shows we do on social media and You tube.
In this episode, originally broadcast in November 2020, my co-host, Olly MacNamee and I had the pleasure of talking to legendary X-men and New Warriors writer Fabian Niceiza.
We talked about the co creation of Deadpool and of course about his new book X-Men Legends, which is out now, plus lots lots more, form the very beginnings of his career, to his latest work back at Marvel.
The chat has made a bumper episode running to nearly an hour and a half and I am delighted to share it with you today.
If you enjoyed this show, please do tune in to our live shows on Youtube, Twitch and Facebook Live every Thursday at 8pm GMT and Friday at 9pm.
The content, just like the podcast, is all free and we bring you guests from all areas fo comics, from the most obscure indie creators to the biggest names at Marvel and DC and everything in between.
A HAPPY NEW YEAR FOR 2021 TO ALL OF OUR LISTENERS :-)