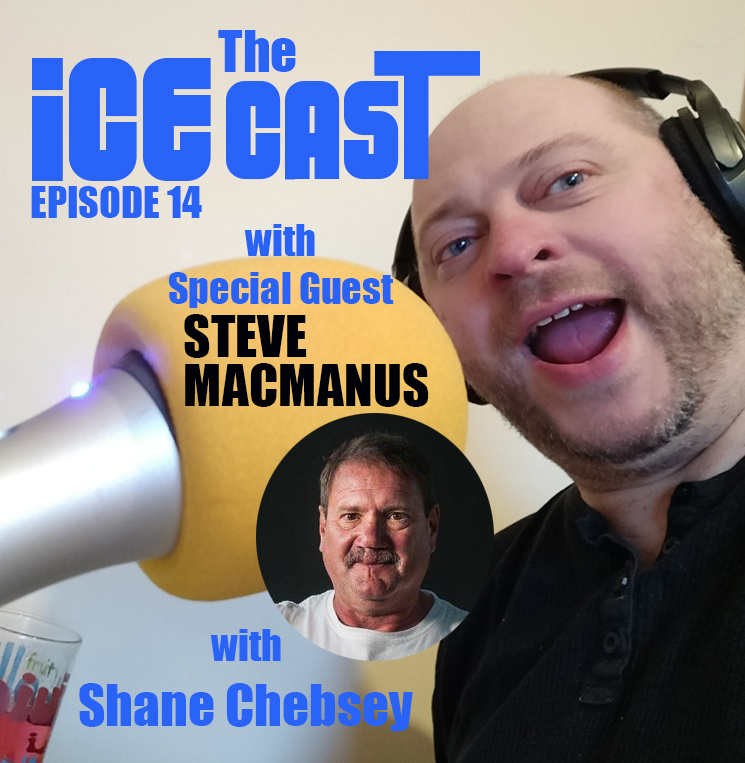 This week on the ICE CAST I speak to arguably the Mightiest Tharg of all STEVE MACMANUS, who helmed the Galaxy's Greatest Comic during it golden age from 1979 to 1986.
Many subjects are covered including dangerous stunts that sub editors have to do, to the importance of Red Wine in an interview. And of course working with legendary creators like Pat Mills, John Wagner and Alan Moore.
And of course we talk about some of the amazing artists who worked on 2000ad during those golden years and beyond.
Obviously we only skim the surface in this 1 hour of chat, so be sure to order your copy of Steve's book: "Mighty One: My Life Inside The Nerve Centre" for all the juicy details!