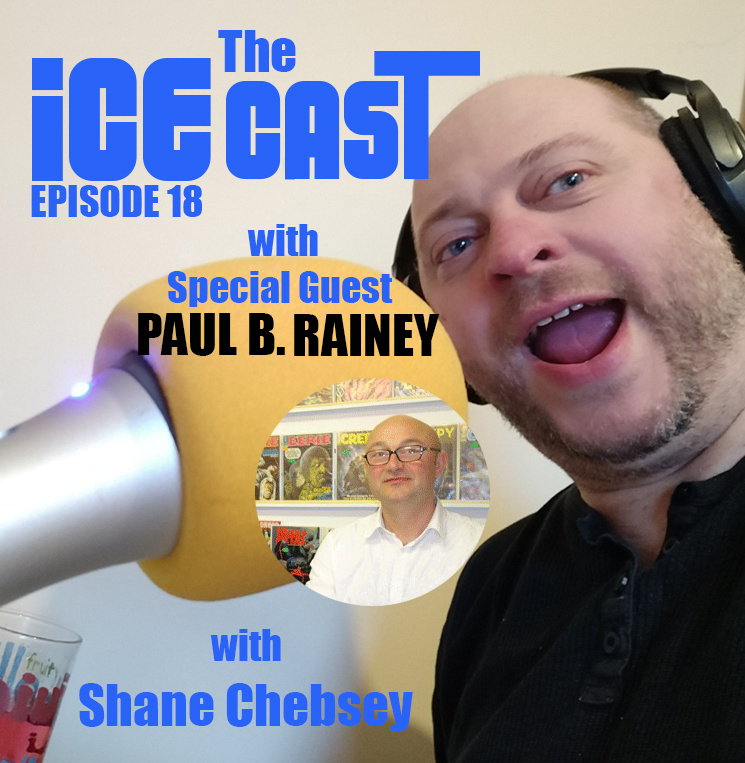 This week I was delighted to read that my good friend and master cartoonist Paul B Rainey was the winner of this year's Observer Jonathan Cape Comica Graphic Short Story Prize.
So I thought I would drop him a line to see if it had gone to his head and changed him yet ;-)
To my surprise I found he was still the same good old Paul I know... moaning about not selling enough comics and making me laugh out loud while doing so. 
Somehow Paul's work is both steeped in pop culture, while remaining quintessentially British in it's flavour and it's humour. He is a unique voice in British comics and our chat we look back over a 30 year career that includes original indy titles such as The Book Of Lists and There's no Time Like The Present
We discuss everything from how to find your audience as a self publisher to the Americanisation of Coronation Street and  - of course - how it feels to win the coveted prize.