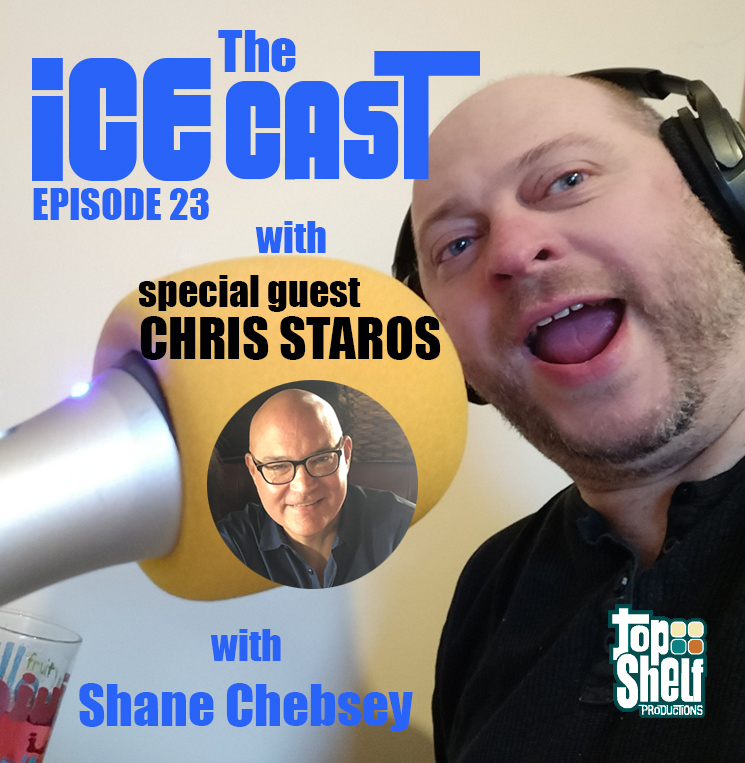 On this week's episode of the The ICE CAST I was thrilled to be able to speak to an old friend who is responsible for the publication of some of the most important graphic novels of the century.
CHRIS STAROS  along with his publishing partner Brett Warnock at Top Shelf Comix, brought to us singular books that have shaped the limits of the comic artform over the years. Including Alan Moore and Eddie Campbell's From Hell, Craig Thompson's Blankets and Alan Moore and Melinda Gebbie's Lost Girls.
Top Shelf copulated the careers of artist and writers like Nate Powell, Jeff Lemire and Jeffrey Brown, to name just a few and since becom8ng part of IDW a few years ago continue to publish ground-breaking Graphic Novels.
Surrogates, which was adapted into a move starring Brice Willis, used to be one of my top selling books back when I distributed for the industry and I am delighted to share our conversation with you today, which includes probably one of my favourite Alan Moore anecdotes ever! Not to be missed!